All of Casa Viva - "Todo Casa Viva"
Property is made up of 4 lots of 20 meters of beachfront and 50 meters back to main road. What you see below is built area on ONLY 2 middle lots. We have a buffer lot on either side of Casa Viva to provide our guests with the maximum privacy and natural landscape.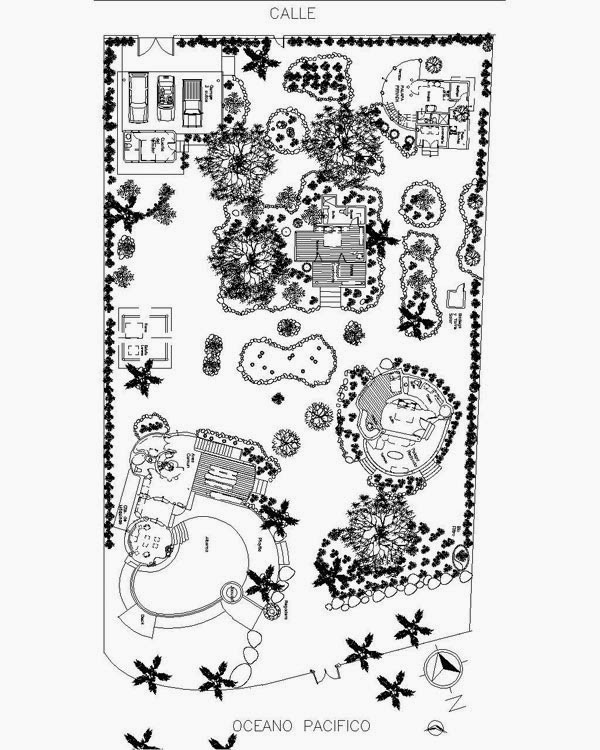 Common Area - Area Comun
Note: Pool in 3-D drawing has been replaced with a new pool as seen in architectural aerial image below this image.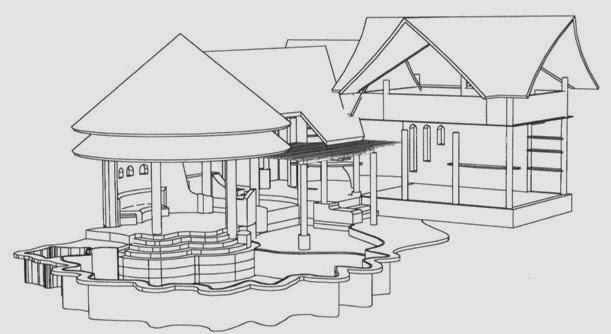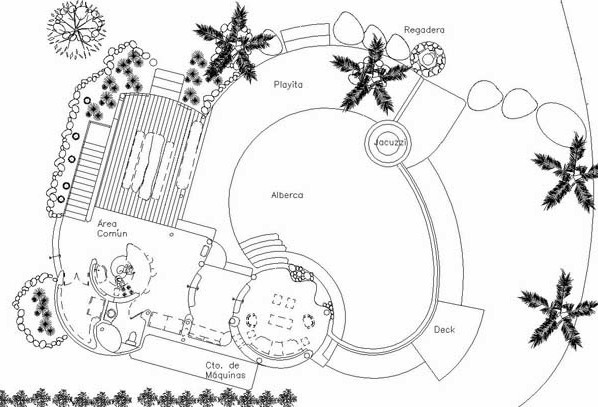 Casita Caracol
Note that drawings read Private Casita but on site this is referred to as the Casita Caracol. The following are the 3-D rendering plus the upstairs and downstairs plan.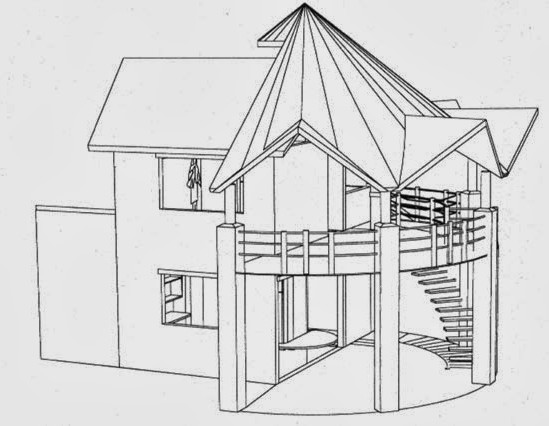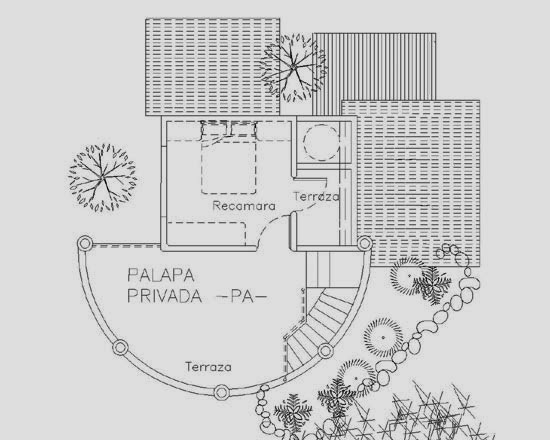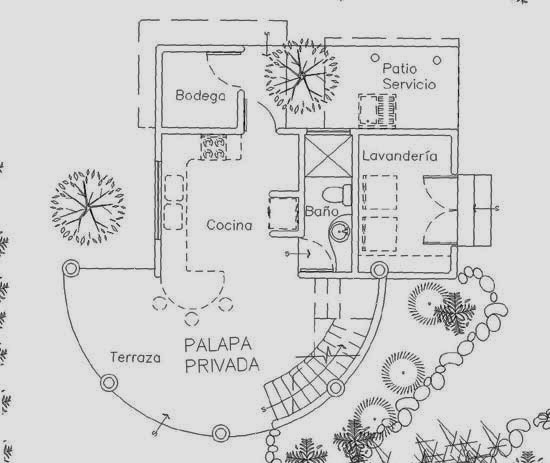 Casita Redonda (Round Casita)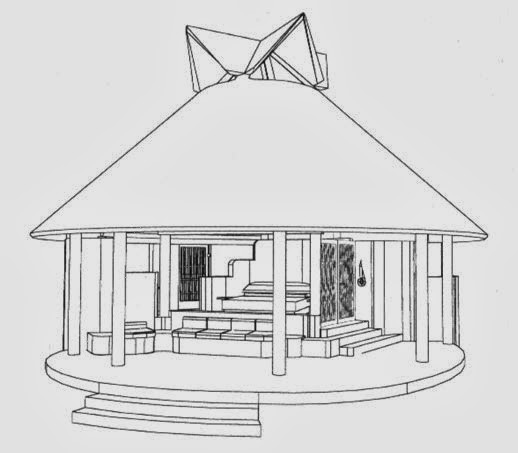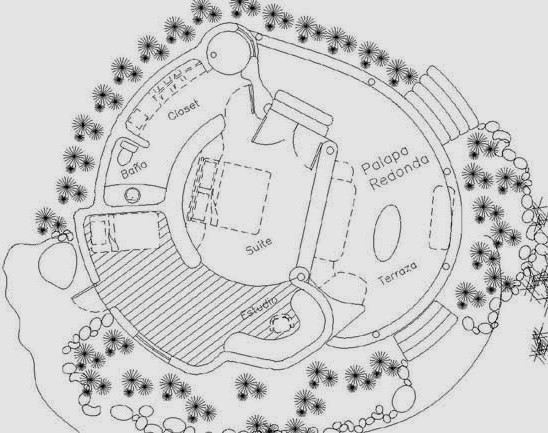 Casita Cuadrada (Square House)